Bunspace. It is kicking my ass worse than cute overload, phd comics, can i has cheeseburger, and cute with chris -- combined!!
Current Location:

02139

Current Mood:

chipper
HOOMAN NEEDZ 2 GIT CAMERA OUT OV MAH FACE, NAO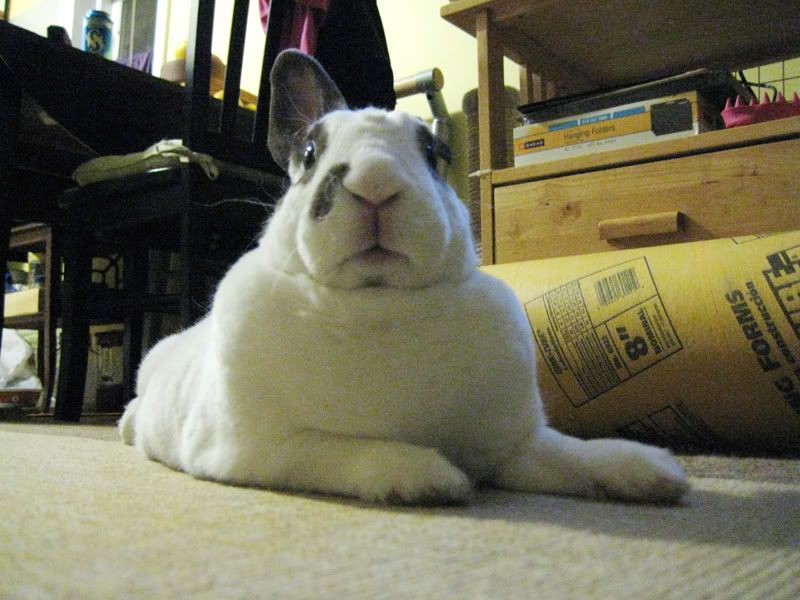 almost too fast to comprehend, my little Miso

(that nasty loud noise is my bf going ooooooohhhhhhhhhh after seeing the height and speed)
YAY camera! This is miso being tormented. I took another this morning before morning pellets. Got some half-assed binkies... will post that later.
My freaking boyfriend's mattress is too soft and he is attached to it. I need to find a way to make my half firm. It is a pillowtop stearns & foster - and it is one of those super deep mattresses. I HATE it.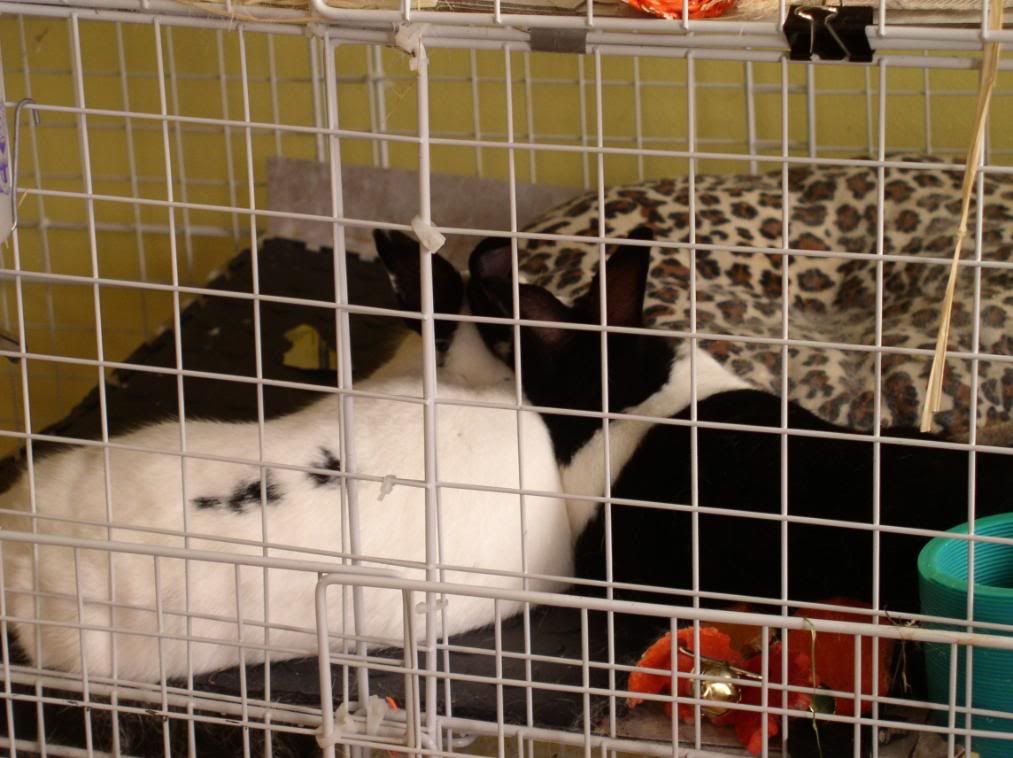 And even more. He is a busy dude.
Young love. Simple. Beautiful.
Current Mood:

chipper